MAFa Facilitation Conference 2024
(6th Edition)
Empowering Teams: Navigating Change Together
Date: 28th & 29th February 2024
Time: 9am - 5pm
Kuala Lumpur, Malaysia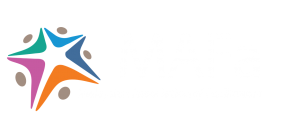 The 6th Edition MAFa Facilitation Conference with the theme "Empowering Teams: Navigating Change Together" aims to reshape our understanding of facilitating and navigating change.
As we gear towards the future, effective leadership requires us to redesign inclusive, resilient, and adaptive environments for teams to thrive. Facilitation will be the key to building empowered teams capable of collectively handling change.
With facilitation being a key competence for leaders of today, MAFa aims to create as well as develop Malaysian leaders who create value in the communities and business they are in.
Experience exciting curated panel sessions, speakers and LIVE facilitated activities during the conference as we hear real case studies of facilitation being used in organisations, how facilitative leaders empower their teams and experience the magic of facilitated engagements.
29th February
Masterclass
Engage with local and international experts to learn about what is needed to engage with organisations, leaders and teams to create impactful change in engagement, productivity and team cohesion.
Register now to book your seat!
Early Bird (Until 15 Jan 2024)
Early Bird (Until 15 Jan 2024)
Early Bird (Until 15 Jan 2024)
Group Conference Price
3 pax & above
Sponsorship Opportunities at MAFa 2024 Conference
(6th Edition)
Place your brand at the heart of the future facilitative leaders in Malaysia.
Boost your visibility, build and fortify connections, and raise brand awareness through sponsorship packages that connect you with an engaged community of facilitative leaders and change managers.
Pre-register for MAFa (6th Edition) Conference & more info
More speaker and conference information will be announced soon